Tuul Rafting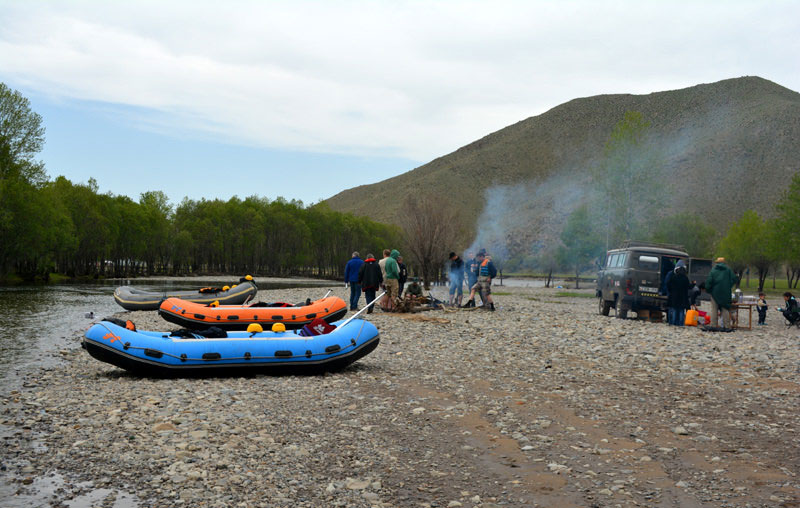 Rafting on Tuul River for one, two or three days 
No more than a one and a half hours drive from the capital we´re already in the unspoiled Mongolian countryside. You will see the broad steppes with animals but also steep mountainsides and primeval poplar forests right beside the river. We travel right through Terelj National Park, one of the highlights of Mongolia.
The two and three day trips offer even more impressions. Both of them end where the river valley broadens unto the Ulaanbaatar plain. 
No rafting experience required and no special fitness. Just swimming capabilities. Life vests, dry sacks etc. supplied. 
The two and three day trips are outdoor trips, where we stay in the tents that we brought with us. 
Here our prices per day person. Prices are including food, transport and guide. We typically leave Ulaanbaatar at around 9:00 o´clock in the morning and return 6 o´clock in the evening. But we can tailor departure and arrival to your needs. I.e. you can also leave earlier and arrive later and vice versa.  
Horse trekking, hiking or biking through Terelj National Park before after kayaking and rafting can be easily arranged.