Shishgid Kayaking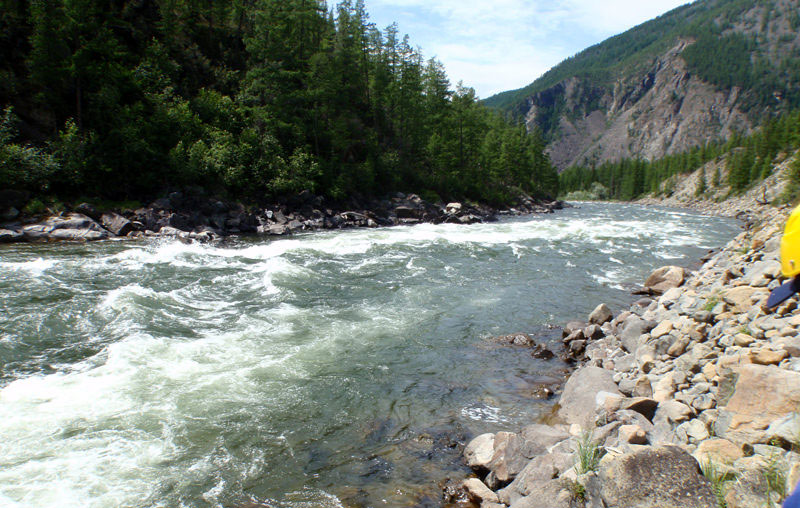 Ultimate flexibility to design a custom trip. The possibilities for river running in Northern Mongolia are plentiful and diverse in character and every trip will be an adventure!.
Raft down world-class fishing rivers day after day, or go to a forgotten corner of the world on a kayak self support exploratory in the land of shamans and reindeer herders.
September is the time to be river running in Khovsgol, Mongolia's northernmost province which bulges up into the Siberian taiga 'forest.' The summer rains have passed, leaving the rivers cleansed and full of fish, and the water levels are once again reasonable to go way out there… For this reason, MRA presents two very different possible itineraries below, and as always we can accommodate any special desires or interests. There are more rivers to explore with fish, wildlife, and beautiful scenery not far east springing from the legendary Khentii Mountains, the birthplace and secret final resting place of the great Chinggis Khaan. Class III-V

FISH MONGOLIA TRIP: 15–20 days
WAY OUT THERE...: 15-20 Days.