Mongolian Altai Mountains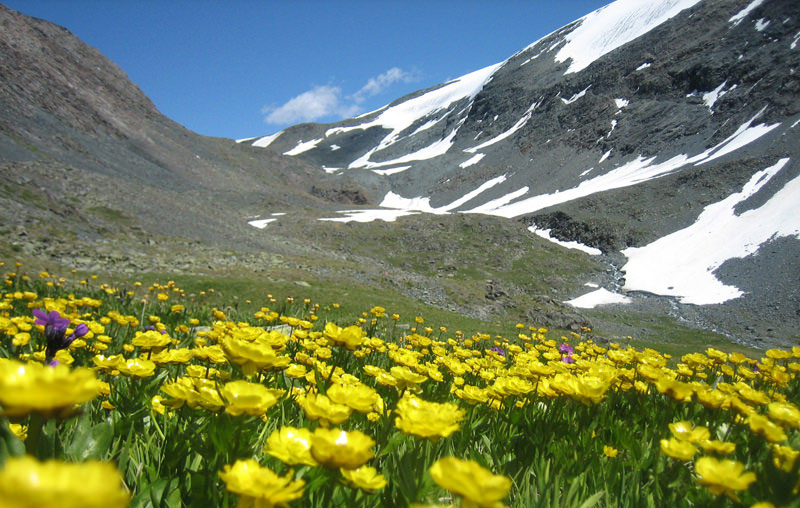 Altai is a large mountain land located in the very heart of Asia on the territory of four states: Russia, Mongolia, China and Kazakhstan. Permeated with mystery Altai keeps in store lots of beautiful legends, myths, folk songs and tales for its guests and visitors.

Primordial undisturbed nature of Altai is the most precious value of this land.
Altai is always ready to open its wonders to a grateful traveler able to perceive and absorb the magnificence of its majestic rocks and mountains, coniferous forests and motley-colored meadows, dry steppes, calm lakes and impetuous rivers full of rapids and cascades.

In translation from Mongolian languages the word "Altai" means "Golden Mountains" and no one who only once could observe the inimitable splendor of these mountains at sundown would ever doubt the truth of this name.

Learn more;  Archeology and Landscape in the Altai Mountains of Mongolia