Testimonials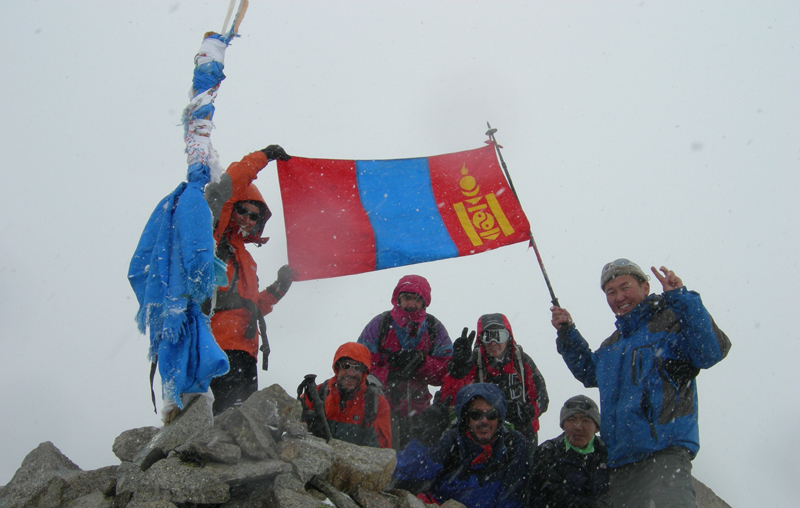 If you ever plan to visit the region, please take look at Explore the Great Altai tour agency. I highly recommend them for the great service they provided on this trip. Brothers Jagaa and Bulga organise your trip according to your needs. Communication and service was great and should I ever visit this region again, they will be the ones I will contact.
What an experience this has been. I am leaving full of emotions and memories and I am also leaving behind bunch of people who made this trip so amazing to me. They are not only mere crew for me, they have become friends. Janbolat, Baska, Buyanaa, Tugarijk, Jagaa and Bulga, Tuvan and Kazakh nomad families thank you for awesome unforgettable trip. I shall be back.
http://richardsimko.com/blog/mongolia-part-3-the-eagle-hunting-festival
Jagaa Baatar, the greatest guide.
We had a wonderful time in Mongolia. We organised our itinerary ourselves, but for Ulgii we contacted Jargalsaikhan Baatar Jagaa from Explore Altai and he got us a driver who did not speak English as we had requested, but was otherwise excellent and we managed to communicate well, we think. 
There are some photos of the eagle festival and Buzkashi here 
 Sydney, Australia 
Dear Jarga,
We had a great time with you and our new friends in Bayan Olgii province, and I would love to return some time.  We are very grateful to you, for all you did to make the trip such a success.
Alexander sent me a couple of his photos which show why I wanted to go to Mongolia :
With all good wishes and many thanks –
Julianna, United Kingdom
Dear Jagaa,
I would like to thank you for the very beautiful and impressive trip we made. We all felt very sad when we crossed the border. We all loved the time in Mongolia.  So it was not easy for us to deal with that after having a great time with you and the crew in Mongolia.
In January we had a reunion and except Claudine, everybody came to The Hague where Willy and Andrй live. It was a very nice evening and we had a lot of fun. We watched the beautiful pictures and we realised, it was a gorgous holiday and an unforgetable time.
In case you would like to come the The Netherlands, please, let me/us know. You are very welcome. I live in a small city called Roermond which is in the south near to the Germany border.
I hope you are fine and please give me regards to everybody of the very friendly crew. I hope they like the pictures.
Best regards,
Anne-Marie

From the first day we arrived, I have been very happy and pleased of everyone's hospitality and friendliness. The place is beautiful and people always smiling and helpful. I had the best birthday of my life when I was here, thank you! The only minus is that I don't eat so much meat and couldn't eat together with you. Thank you for everything and see you soon!  
Kira, Denmark    

I like the place very much, especially the beautiful nature. I was surprised by the hospitality of everyone and the friendliness. I really enjoyed exploring the nature. Thank you for everything!
Ihp, Denmark     

You are the best! Thank you.
Antonio & Celina, France

Hello Explore altai, It was fantastic horse riding. We went to the Altai tavan bogd national park and spent it very special and extraordinary  tour with our crew and horses. We had a nice time with them and with the Kazakhs and in their ger. Mongolia is beautiful and perhaps the best country to spend vacations.
Arnd Schmidt, Germany

Very nice. I recommend this place, good price, very friendly people and here Altai mountains. I specially recommend to ride the horses because the guide is one of the best for this area. If you need anything just ask them and they will try to give you satisfaction. Enjoy
Group of four people from France (Oliver Morand)
Best horses of the Altai, price very ok. We spend 14 days with this company. Bayaraa is a good guide for touring with horses. He can bring you to Potanin glacier with horse and camel in one day. Have a nice trip.
Jerore and Aurelia, France

The horses were lovely, but the guides were even more lovely! Thank you!
Heline, Matthias and Jonathan, Canada
One of the best guides ever had a very good leader and a lovely young man. He has learned me how to ride a horse. Also a very lovely horse.
Christine Veberrieter, Austria

The crazy riders are happy about the landscape the horses and the guide. Thank you explore altai.
Roeck and Vilsecker, Austria

Hello explore altai, It was a lovely vacation with three fantastic animals. Our guide was really professional and kind and the Mongolian landscapes amazing. I hope next time we will to the same.
Joua, Italy
Dear Bulgan,
We really miss Mongolia a lot and plan to return someday.  All is well in California, today is actually the very last day of our grape harvest so we are having a big party tomorrow to celebrate.  All of the workers at the winery will come and we'll eat a lot of good food!  This year was a bad harvest because we had a lot of frost in the Spring but hopefully next year will be better.
Visit our website and you can see photos of the winery and where we live.
I hope that all is well with you and that your family is doing well.  Please tell your father we said hello the next time you see him.
Please keep in touch, best regards,
Caroline, USA
Hi bolgan. 
Thank u at Mongolia. I had good memory for u. Thank u.
Have a good summer
Ken, Japan
Dear Bulgan
Hope all is well with you and your research. It was good to meet you in Mongolia. We had a great time and have very interesting memories and photos.
Regards,
Jayne, England
Hello!
Hope you are all well – I am and I have posted a couple of things on my
...
So this trip to Mongolia... Well... It's been the Greatest Expedition I have ever undertaken.
Hal Couzens, South Africa


Hello Jagaa,
Hope you are ok and not to busy with tourists ..... ?
It's difficult to start live again here in busy Belgium. I really have problems to adapt myself as I miss the open steppe en mountains already. If I could, I would take the plane back to Mongolia.
 
We had an incredible good holiday, certainly with your and Acom's contribution. Thank you again. I hope to meet some other tourists here in Belgium and to guide them to Mongolia....
Our last day in UB was ok, but the contrast with the countryside was to bigg. UB is a modern city.
When we left on Aug 8th we had a 3 hour delay at the airport due to bad weather conditions above UB. So the plane took off at 23:00u instead of 20:30. We arroved in Beijing in our guesthouse at 02:30am !!!
Also when arriving in Europ, one backpack was missing. Lucky the airport called me a few days ago they got the backpack and will send it to my home.

A special thanks for your brother who found a very nice parfum bottle for us. We felt very happy.
 
I'll let you know when the pictures are ready.
 
Speak to you later,
Dirk, Belgium
 
Updating...