Passport and Visa are required to travel to Mongolia.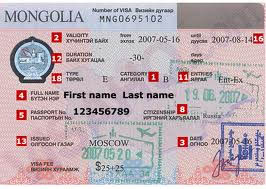 Make sure that your passport is valid for at least six more months from the date of arrival.
Visa is issued by Embassies, Diplomatic Missions, and Consular offices of Mongolia prior to departure to Mongolia or obtained at the Chinggis Khaan international airport and Zamiin Uud and Altanbulag railway ports at the point of entry to the country in presence of a formal Letter of Invitation. If one is traveling on an organized tour, visas can be obtained through tourism companies and travel agencies. Citizens of the USA, EU, Japan and Kazakhstan can obtain their visas without the official Letter of Invitation while travelers from other countries would be required to fill the form.
More about visa and consular information, please visit link below: