What do we offer?
Mongolia is a country one of the world's greatest adventure places.
Why Mongolia?
Mongolia is a country with centuries of rich history, has kept its NOMADIC lifestyle and inherited its unique traditions in line with modern development trends of the World.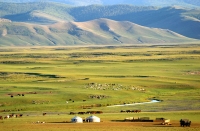 The idea of galloping across the endless steppes is a common dream of every rider. Mongolia offers the keen rider many different conditions- from desert steppe to forested mountain rides. Mile upon mile virgin pastureland and mountain ranges with no boundaries and often without tracks to follow open ...
---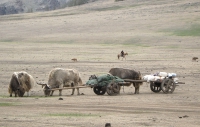 Mongolia is the most suitable for traveling by horse and horse trip is very interesting. We invite to travel you to "Khorgo and Terkhiin Tsagaan Lake" National Natural Park which is the most appropriate place to horse trip. This horse riding holiday takes you to an inspiring parts of the ...
---